Totally off subject but I wanted to share a good find. I found this pack of 70 ornaments at Home Depot for $9.98.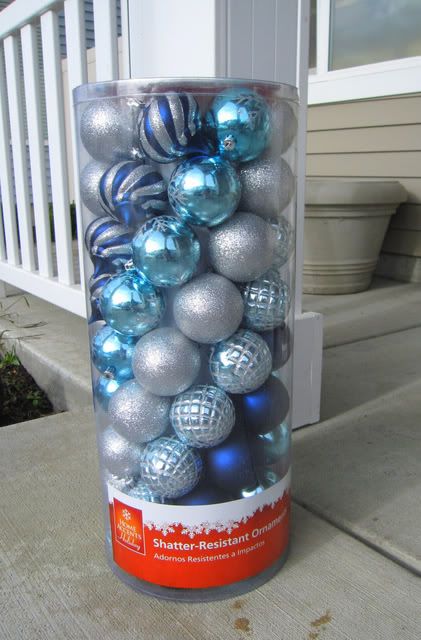 Perfect for your ornament wreath. They also had packs of red, green and silver. Good deal! Since we are off topic I might as well remind you to enter in this weeks giveaway (over on the sidebar). Monday is the last day. Also come join me on facebook. I have some fun plans in mind and giveaways that will only happen there. You can find me
HERE
!
Ok! Back on topic now. I think many of you would enjoy crafting with me. I do really stupid stuff that would make you feel good about yourself. It makes me laugh. I won't share my "stupid moment" today but just know they are there in every creation :)
A while ago I posted a
wood cookie
tutorial for the cookie/ornament exchange I help host. We can't forget about the packaging!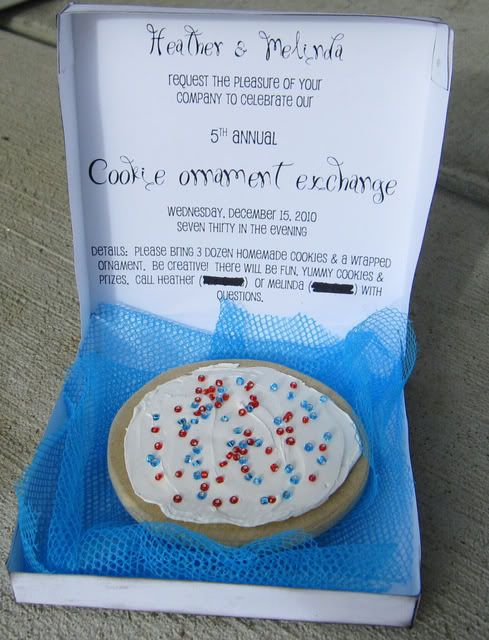 I wrote the invite like a wedding invitation because we have been doing this thing for 5 years now. It's kind of like an anniversary of sorts! The cookie is a magnet so you can tempt your family with goodness. I made the little box myself and since you guys are being so good to me... here is the pattern. Cut on the dotted lines. I used a glue gun to keep my little box together.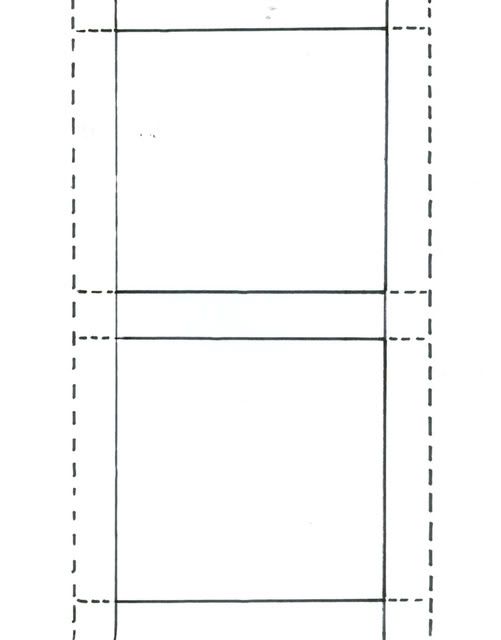 We play a little ornament gift exchange game at our cookie exchange party. You can find it
HERE
. Anyone have any gift exchange games/ideas they want to share?