About time I get to that 2x4 Christmas tree tutorial! The snow even cooperated for my picture.
Grab yourself a 2x4 or a 1x3 they both work. I've done this two different ways. You can make straight cuts at 6 inches, 5 inches, 4 inches, 3 inches and 2 inches OR you can cut at a 30 degree angle so it looks like this.....
I cut my star out with my scroll saw. Sand your wood and then paint. I did a wash on mine for this particular project. By "wash" I mean I added water to the paint.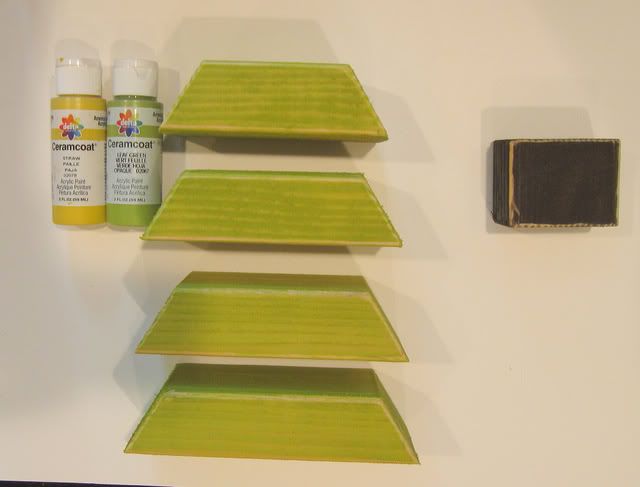 Sand the edges of your wood.
Find some cute paper. Cut paper in strips slightly larger than an inch. Mod podge paper on.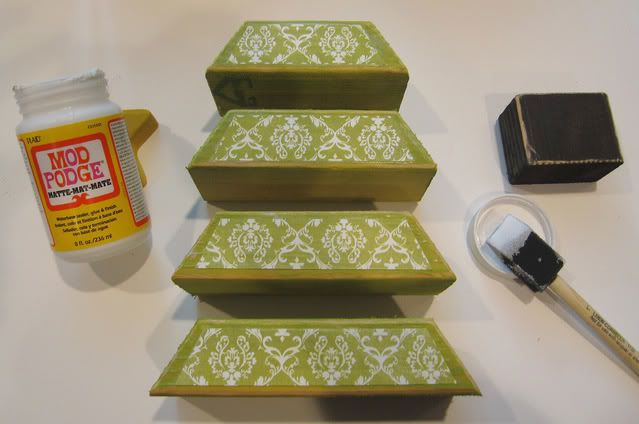 Get some handy dandy Gorilla glue and glue the whole thing together.
You're done! I would love to see some of the trees you are creating :)
***It's another GET YOU CREATING giveaway. I have two of these tree kits. One regular kit and one 30 degree angle cut kit. The rules are (1) become a follower or as I call you an AWESOME PERSON and (2) leave a comment. It's easy as A, B, C...right? I will announce the winner on Monday, November 29, 2010***